S Frame A4B8
Carbon Dash frame and Air vent frame
Available in LHD and RHD
Available with matt silver air vent rim or black air vent rim to match your need
Matt Silver air vent rim will let you match the S4 and S-Line interior perfectly
Black air vent rim will match the 1.8 and 2.0 model A4 interior
Easy install with perfect fitment.
(Simply remove the factory back plastic bracket and glue it back onto the S Frame A4B8)
Precise air vent bracket and emergency light switch bracket for perfect installation
Related product D-Trim A4B8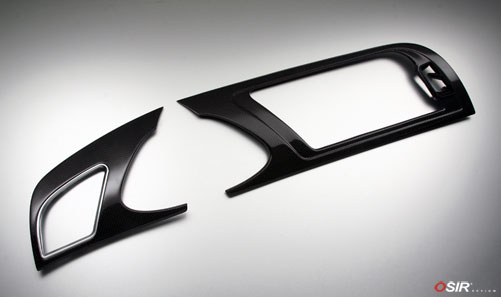 Precise air vent bracket

in matt silver

Precise emergency light switch bracket
copyright © 2010. OSIR design co. Ltd. All Rights Reserved.
OSIR® is registered trademark exclusively of osirdesign co. ltd.